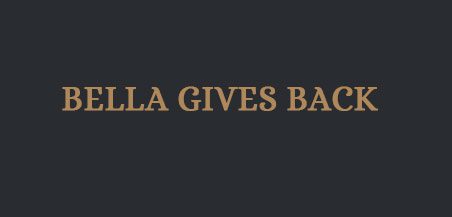 WOW! Yes, I said it again and I will repeat it. WOW!!!
Last week's blog was so well received that I'm a little nervous about letting our readers down. Just know that all of us at Bella Viságe appreciate your feedback and all the positive comments. As much as we love Carrie, we love giving back to Lakeland just as much and that's why we formed Bella Gives Back.  Thanks in advance for your time.
For those of you who have followed Bella Viságe since we began this journey, you know that my only condition before jumping in and joining Jeanna and Shelli in this adventure was that we form a charitable arm of our business so that we could give something back to our community. The next step was to decide in what manner to do so. Ironically, my research into how we would pick the vendors and products for our spa played a large part in how I shaped Bella Gives Back.
Let me share two examples of what I mean.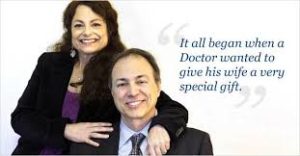 RevitaLash was founded in 2006 by a man desperately trying to help his cancer stricken wife feel better about herself after the devastating effects of chemotherapy. This original, love inspired product helped repair her damaged eyelashes. Ten years later, each product in the RevitaLash collection revitalizes the natural beauty and inner spirit of all women.

Wonderful products with a wonderful purpose!
Farmhouse Fresh is a skincare company that markets its products in a whimsical way. Think "Chic fil a" meets glam.   What really helped us make the decision to use their products in the spa was the way they give back to their community. They have a farm where they shelter abused and abandoned animals. From dogs to cows, they love them all.
Just like RevitaLash and Farmhouse Fresh, we here at Bella Viságe have a heart for philanthropic endeavors. While the staff at Bella has a desire to enrich the beauty and lives of all of our clients, it has been my desire from day one to help others through our Bella Gives Back program. We have a page on our Bella Viságe website Bellavisagelakeland.com, that allows our customers to nominate worthy candidates for services that will help them. So far we have helped several young ladies with severe acne scarring on their faces. To see them walk through the door with their shoulders back and big smiles on their make up free face is a unique experience. We didn't cure cancer or mend broken bones, but we changed how they see themselves. This month the winner of our monthly drawing is a young mother of two who lost her husband to cancer just six months ago. we had heard that the stress and grief of her loss was overwhelming her so we wanted to give her the chance to relax, unwind & rejuvenate.
Thank you Dr. Brienkenhoff for your inspiration. Thank you Farmhouse Fresh for reminding me that giving back can be fun with a light hearted twist. Thank you Lakeland for supporting our Bella Gives Back.  You are the reason we can continue to love and support those in need.
https://bellavisagelakeland.com/wp-content/uploads/2016/07/bella-gives-back.jpg
217
452
Bella Visage
https://bellavisagelakeland.com/wp-content/uploads/2022/11/Bella-Logo-2021-Navy.png
Bella Visage
2016-07-21 10:04:37
2018-07-02 16:50:35
BELLA GIVES BACK