The eyes have it thanks to RevitaLash

The number one goal of any Med Spa is to find the best modality to accomplish a clients goal. So what is the number one asset that most women try to enhance?
No, not those. Think a little higher up.
There you go, Her eyes!
For me it was Audrey Hepburn! Those eyes and brows were captivating. If a woman's eyes are the windows to her soul then the eyelashes and brows are the frames. Eye contact is the most communicative non-verbal cue we have. So much that it sometimes conveys more about our thoughts and feelings than our words. Ever stare lovingly into your sweetheart's eyes? Or noticed a baby ogling you on the city bus? The shape of your eyes tells a biological story as well. Large eyes in a female suggest that she has low androgen (male hormones and high estrogen, which implies youth and fertility. Luckily, it's also an effect that can easily be enhanced with clever makeup tricks.
Enter Dr. Brienkenhoff and RevitaLash.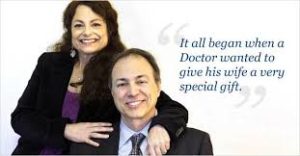 RevitaLash was founded in 2006 by Dr. Brienkenhoff. Here is how he describes the reason he created RevitaLash. "In 2006 this company began with just one product, a unique eyelash conditioner created for one special lady. RevitaLash Cosmetics would not have come into being without my loving wife, Gayle, and my desire to help her feel beautiful during her courageous fight against breast cancer. From our original product, inspired by love, we have developed an entire collection that revitalizes the natural beauty and inner spirit of all women."
10 years later RevitaLash Cosmetics is now available in over 50 countries.
The lash products use Curl Effect® which helps naturally lift and curl the eyelashes. And the Revitalash product will not change or effect your eye color. A proprietary blend of scientifically-advanced technology and natural botanicals join in concert to protect against breakage and brittleness. This improves flexibility, moisture, and shine for more dramatic-looking eyelashes. Daily use provides immediate conditioning benefits, leading to healthier-looking, more luxurious lashes.
RevitaLash is a huge supporter of cancer research and continues to try and improve the lives of those affected by this devastating disease.
Thank you Dr. Brienkenhoff for your inspiration!
https://bellavisagelakeland.com/wp-content/uploads/2022/11/Bella-Logo-2021-Navy.png
0
0
Bella Visage
https://bellavisagelakeland.com/wp-content/uploads/2022/11/Bella-Logo-2021-Navy.png
Bella Visage
2016-08-24 14:29:29
2018-07-02 17:03:49
The eyes have it thanks to RevitaLash